Prediksi Skor Bola – Prediksi Pertandingan Bola – Live Skor – Chelsea berhasil menang 3-1 kala menjamu The Reds Devil, hari Minggu kemarin. Tiga gol dari Samuel Eto'o hanya mampu dibalas satu gol oleh MU lewat Javier Hernandez. Meski berhasil menang besar dan mempermalukan Manchester United di kandang sendiri, Jose Mourinho rupanya menyimpan ketidakpuasannya pada tim besutannya itu. Mou ingin anak asuhnya tak lambat panas lagi di laga-laga mendatang.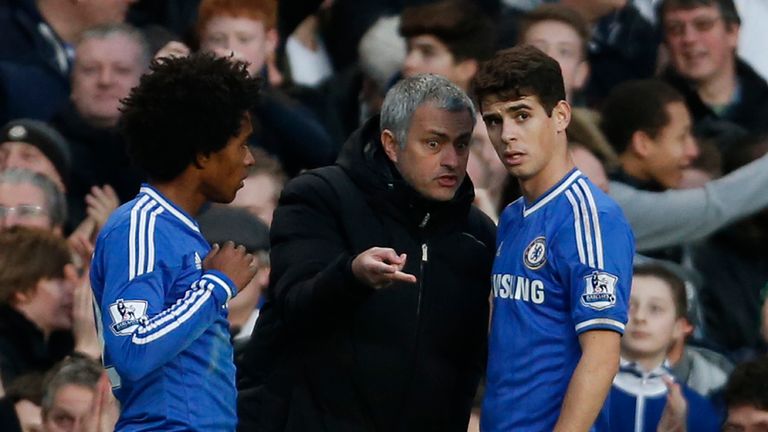 Meski kalah dominan dengan penguasaan 44% berbanding 56%, The Blues justru unggul dalam membuat peluang, sebagaimana dicatat whoscored. Anak-anak London barat itu melepaskan 13 tembakan di mana enam di antaranya tepat sasaran, sementara tim tamu hanya 10 percobaan dan empat yang mengarah ke gawang. Tapi catatan ini tampaknya tak membuat Mou terkesan. Ia menilai di 20 menit awal laga timnya berada dalam posisi tertekan dan beruntung bisa mencuri gol di menit ke-17.
"Kami harus berkembang, saya ingin lebih baik. 20 menit pertama laga tersebut tidaklah bagus. Saya ingin kami mengontrol pertandingan dari awal dan kami tidak menunjukkan itu," kata Mou pada media resmi Chelsea.
"Mereka lebih tangguh daripada kami pada awal pertandingan, tapi hal bagusnya adalah kami tetap tenang, tetap rendah hati. Tapi saya ingin tim saya lebih baik lagi," tandas Mourinho.