Prediksi Skor Bola – Prediksi Pertandingan Bola – Live Skor – Pelatih Chelsea, Jose Mourinho melontarkan kritikan kepada Fernando Torres lantaran kinerjanya kepada tim sangat kurang maksimal ketika The Blues menyerah 1-3 dari PSG pada leg pertama babak perempat final Liga Champions. Kritikan Mou tentunya menambah rasa kecewa Torres sejak bergabung dengan Chelsea sejak Januari 2011 lalu dengan banderol 50 juta poundsterling.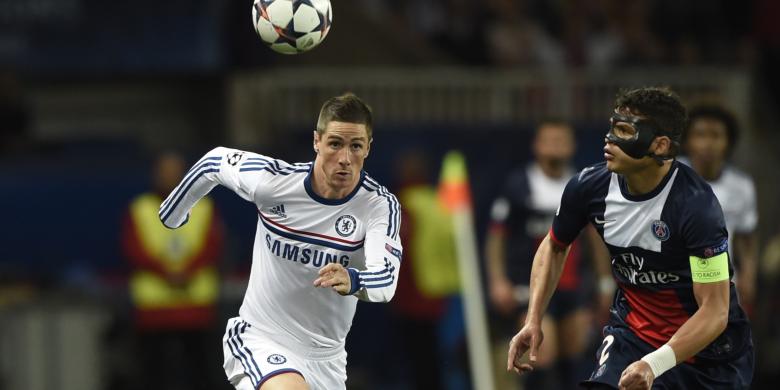 Kondisi ini tampaknya bakal membuat El Nino tak nyaman, dan masa depannya di Stamford Bridge kian tak menentu. Demikian pernyataan mantan asisten manajer dan gelandang, Ray Wilkins. Menurut dia, masa depan mantan pemain Atletico Madrid dan Liverpool tersebut tinggal menghitung hari karena dia bakal angkat kaki dari London Biru.
Wilkins yakin, striker berusia 30 tahun itu, yang mencetak 43 gol dalam 164 penampilannya bagi The Blues, bakal masuk daftar pemain yang didepak.
"Torres tak memiliki masa depan di Chelsea. Saya pikir dia telah melihat bahwa tak ada lagi waktu baginya di sana," ujar Wilkins
"Dia pindah dari Liverpool, lalu dia begitu sukses secara individu di Chelsea, yang punya gaya permainan begitu berbeda. Dia butuh ruang di belakang orang untuk bergerak. Dia perlu selalu bergerak. Kadang-kadang itu meruntuhkan kemampuan bermain secara individu. Dia perlu mencoba membuat sesuatu terjadi."